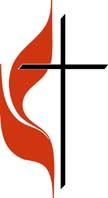 Established 1837

The oldest Methodist church in the North Texas Conference.

Our vision is to provide the Bells/Savoy community and surrounding areas with a significant church in the Wesleyan tradition that:

·    Addresses the human need to know and worship God, and to serve Jesus Christ and His Kingdom.

·    Is guided by the Holy Spirit through evangelism and prayer.

·    Is a concerned Mission-minded outreach church.

·    Has a caring education program by discipling families and singles, youth and senior citizens in practical Biblical Christianity.